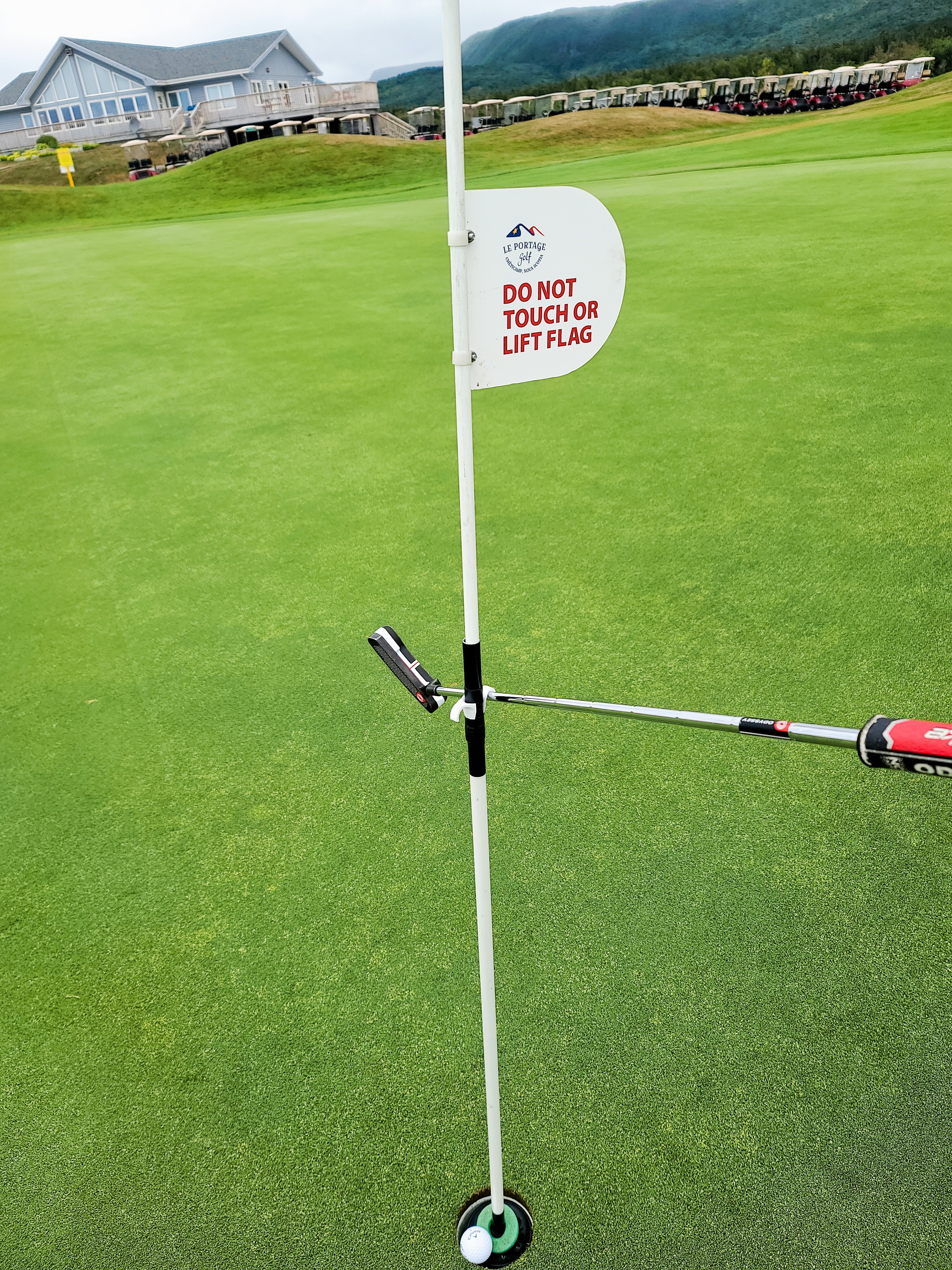 Dear Members & Guests
We want to assure you that we take the health and well-being of our community, customers, and associates very seriously. Like you, we're closely monitoring the quickly developing effects of the COVID-19 pandemic as it relates to golf.
The Nova Scotia Government is allowing golf courses to open for play, if protocols outlined by the Province of Nova Scotia Public Health are followed and in place at our facility. We understand and are aware that everyone is excited by this recent development. We have worked hard to implement procedures that comply with the government's protocols, to ensure the safety of our staff and guests.
We will not be offering full service in the clubhouse at this time. there will be no in person bookings, tee times may be booked by phone or online.
There will be no walk on tee times, All tee times must be pre-booked!
Protocols and policies
· Only 1 Person in the professional shop at a time and only if absolutely necessary
· Tee Times must be pre-booked and paid for online or by phone
· Do not arrive more than 15 minutes before your scheduled tee time
· No on – course washrooms currently available
· Power carts to be dropped off at designated location accross from hole 18 exit, trash in carts to be removed by golfers at end of round
· The clubhouse will be closed except for the upstairs washrooms (1 person per washroom at a time) and for reserved functions such as league and tournament meals, masks are mandatory to enter the facility. For outside service, use marked back window area of the pro shop.
· The downstairs clubhouse and locker rooms will be closed, no bag drop or club storage
· Driving range can be pre-booked and paid over the phone, 30 minute time slots, maximum of 6 people per time slot
· Memberships can be purchased online, by phone or by appointment
· 2 meters or 6 feet social distancing will be enforced at all times
· No gathering on club property prior or post round
· All players must leave property immediately after their round
· There will be no rakes, benches or ball washers on the golf course, Flags stay in, use hands free device to retrieve ball
Purchases of golf balls, tees or other retail items will be permitted via online sales (Shop) or over the phone and picked up at the service window upon arrival.
As a member or guest, it is your responsibility to know and understand the protocols that are in place to ensure the health and safety of fellow guests and staff. We ask that you read and follow the course signage and wash and or sanitize your hands frequently.
Sincerely,
Patrick Laderoute PGA, CSCM
General Manager