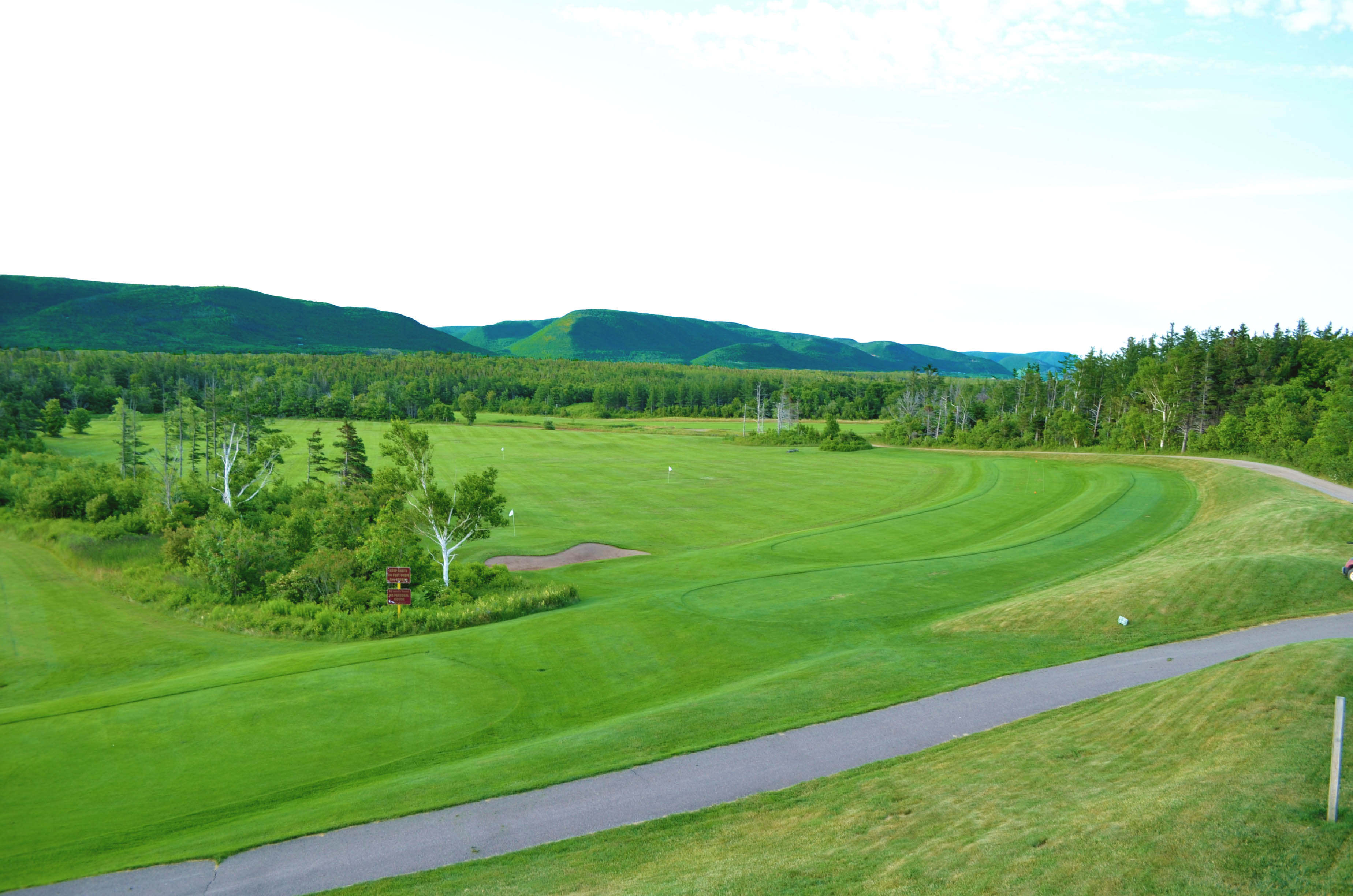 On one side of the Clubhouse is an expansive practice tee, always in great shape with natural grass. Golfers can practice hitting irons and woods off the ground or tees. On the driving range there are target flagsticks to help with your alignment session. There is a designated short game area with a green side bunker to sharpen your bunker skills before your round.
The cost to use the practice facility is $8.00 +hst
Lesson with a Certified PGA of Canada Instructor
1- 45min Private Lesson $50
3- 45min Private Lessons $140
1- 45min Semi Private Lesson 2 student $70
3- 45min Semi Private Lessons 2 students $190
Not playing golf at Le Portage and still want to use our Driving Range?
Check with the golf shop staff about using our golf practice facility at 902-224-3338
The Le Portage golf driving range is open to the public 7 days a week - weather and conditions permitting call before heading out to use the range to find out if the range is open or closed due to the weather.
Range Hours of Operation:
Monday

8:00am - 6:00pm

Tuesday

8:00am - 7:00pm

Wednesday

8:00am - 7:00pm

Thursday

8:00am - 7:00pm

Friday

8:00am - 7:00pm

Saturday

8:00am - 7:00pm

Sunday

8:00am - 7:00pm
The Chipping / Putting practice area is located adjacent to the main parking lot. Start or finish your practice session here and enjoy the scenic views of the highland mountains. Please check in at the Professional Shop prior to using our practice facilities.