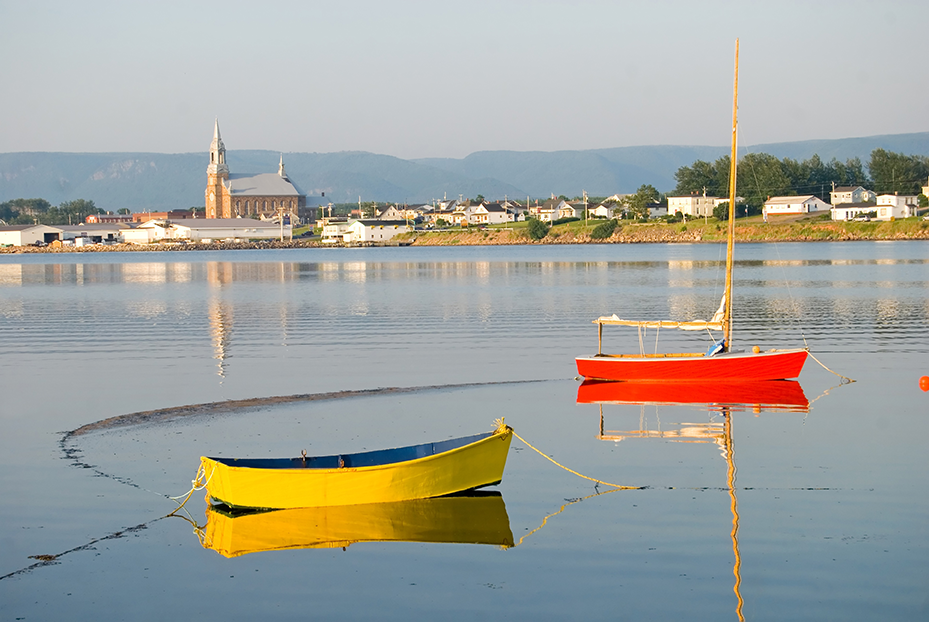 Why You Need to Add a Visit to Le Portage to Your Vacation Plans This Summer
Whether you're a resident of Cape Breton, a tourist visiting Nova Scotia for the first time, or fall somewhere in between, Cheticamp is the perfect destination for a vacation.
At Le Portage, we strive to be more than 'just a golf course'. We're a destination.
So what makes Le Portage unique?
A Place to Relax
Let's be honest, golf can be a stressful game. But whether you're a pro or a beginner, moving through our course makes it almost impossible to be stressed.
Cheticamp has a certain charm about it that invites people into a simpler way of living. Our course embodies that personality. Connecting with the picturesque views, along with the realization that you're standing worry free, cliffside on one of the most desirable island destinations in the world, make it too difficult to care if you're going to make a putt or not.
Le Portage also offers one of the best patios to enjoy a drink or meal. After your round, sipping on a beverage, watching the sun set, you'll understand the true meaning of relaxation.
So breathe deep, and enjoy the fresh ocean air. And who knows, maybe being this relaxed will improve your game.
Hospitality
The unmatched hospitality in Cheticamp lets you know that you're somewhere special. That's why people from around the world choose our destination as their perfect getaway.
Our community welcomes its guests, keeps our culture on display, and treats everyone like they're family. At Le Portage, we work hard at holding this standard of hospitality. Cape Breton is known for its casual pub experiences, where good food and friendly locals meet. We create an environment where you can eat, laugh, and tell stories with the rest of us.
We not only want to provide you with a good time surrounded by good people, but we can provide insight on Cheticamp, what to do, and where to stay. So don't be afraid to chat us up and ask us for advice.
Oh, and Golf of Course
Did we mention you'll also be golfing one of the best courses in Nova Scotia? With so much to offer to golfers and casual players, sometimes we overlook the core of our facility – an amazing golf experience.
Our course is challenging but fun. Our views will take your breath away. Our greens and fairways are expertly maintained.
We offer a full driving range, a clubhouse offering everything you could need, plus some of the best 'Stay & Play' packages on the island.
So whether you're here strictly for the golf, or to add a memorable experience to your vacation, contact us to reserve your times today. We'll even help with accommodation and offer suggestions of things to do in our community.